Hello!
There are endless ways to let your business' personality shine through when you personalize your Alignable Profile. Introduce yourself to your community by updating your Logo, sharing your business' story through "About Us", and letting everyone know who is your "Ideal Customer".
Need inspiration? Check out some top profiles from other businesses in your industry here.
To begin editing your profile, follow these steps:
Login to Alignable.com on your desktop or laptop computer.
Click your picture above My Business in the upper right-hand corner as shown below: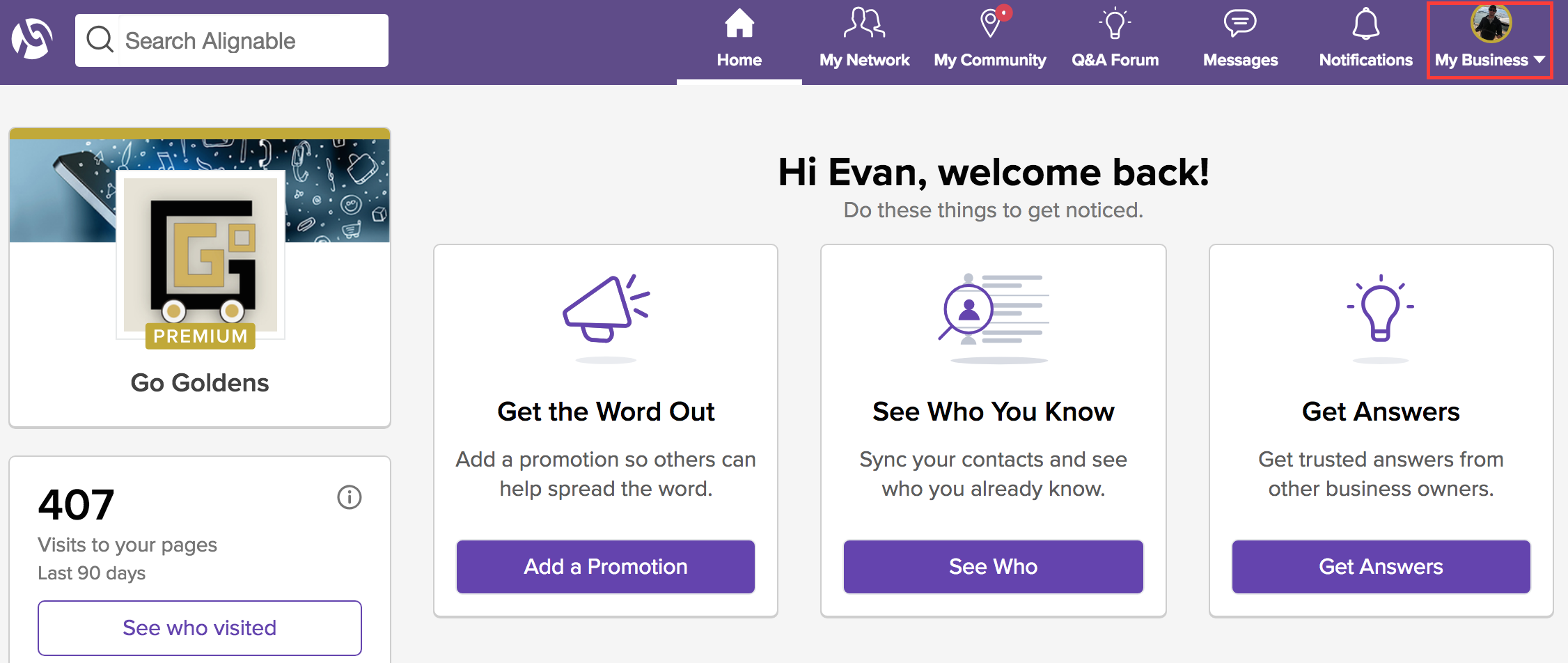 This will take you to your Alignable Profile. You can also visit your profile by clicking here.
---
Click on the section you want to edit to get started: