To remove a connection, go to My Network in the left-hand menu then click My Network again. You can also click this link to go there directly: https://www.alignable.com/biz/my_network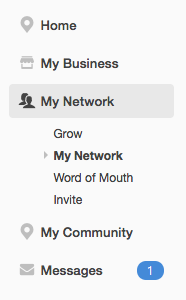 In the Connections section (where all of your connections are listed), scroll to the business/connection you would like to remove/disconnect with.
Click "..." on the right side of the connection you'd like to remove to open additional options and select "Remove Connection".