On Alignable, members can only contact other members if they are connected with each other. Currently, there is no way to block another member, and you cannot block someone from viewing your profile as profiles are public to Alignable community.
That being said, here's how you can remove a connection at any time:
1) Go to the My Network page by clicking here or by finding it on the top navigation menu as seen in the image below:

2) Once on your My Network page, you can click "Connections" on the left-hand side to see which businesses you have connected with as pictured here, or click here to view your connections directly: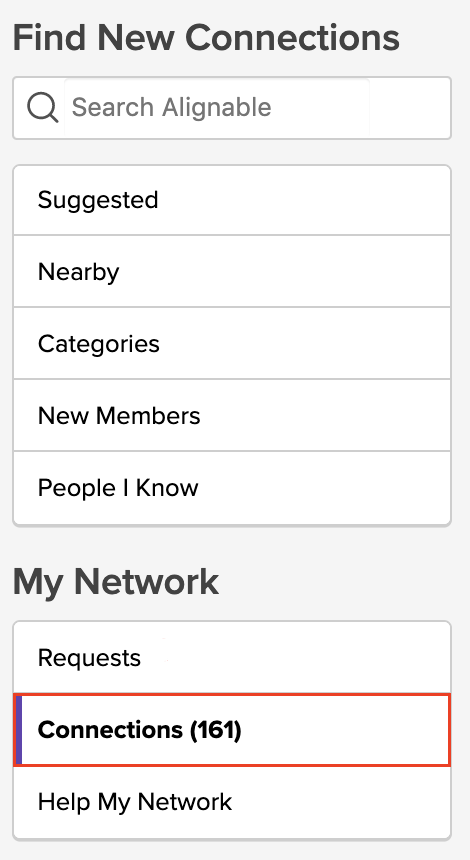 3) Within either the "Core Referral Network" or "Connections" sections, click the three dots next to the name of their business, and select the "Remove Connection" option: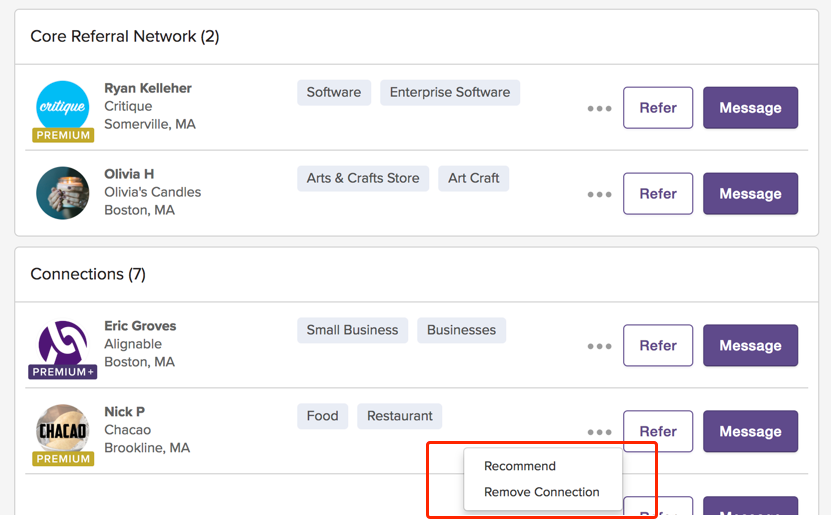 Note
Those that say "Pending" are members you have sent connection requests to that have yet to Accept or Ignore those requests. At this time, you cannot un-send a connection request, or remove a member from the "Pending" status.