Click Here to edit your Business Logo on your Alignable Profile.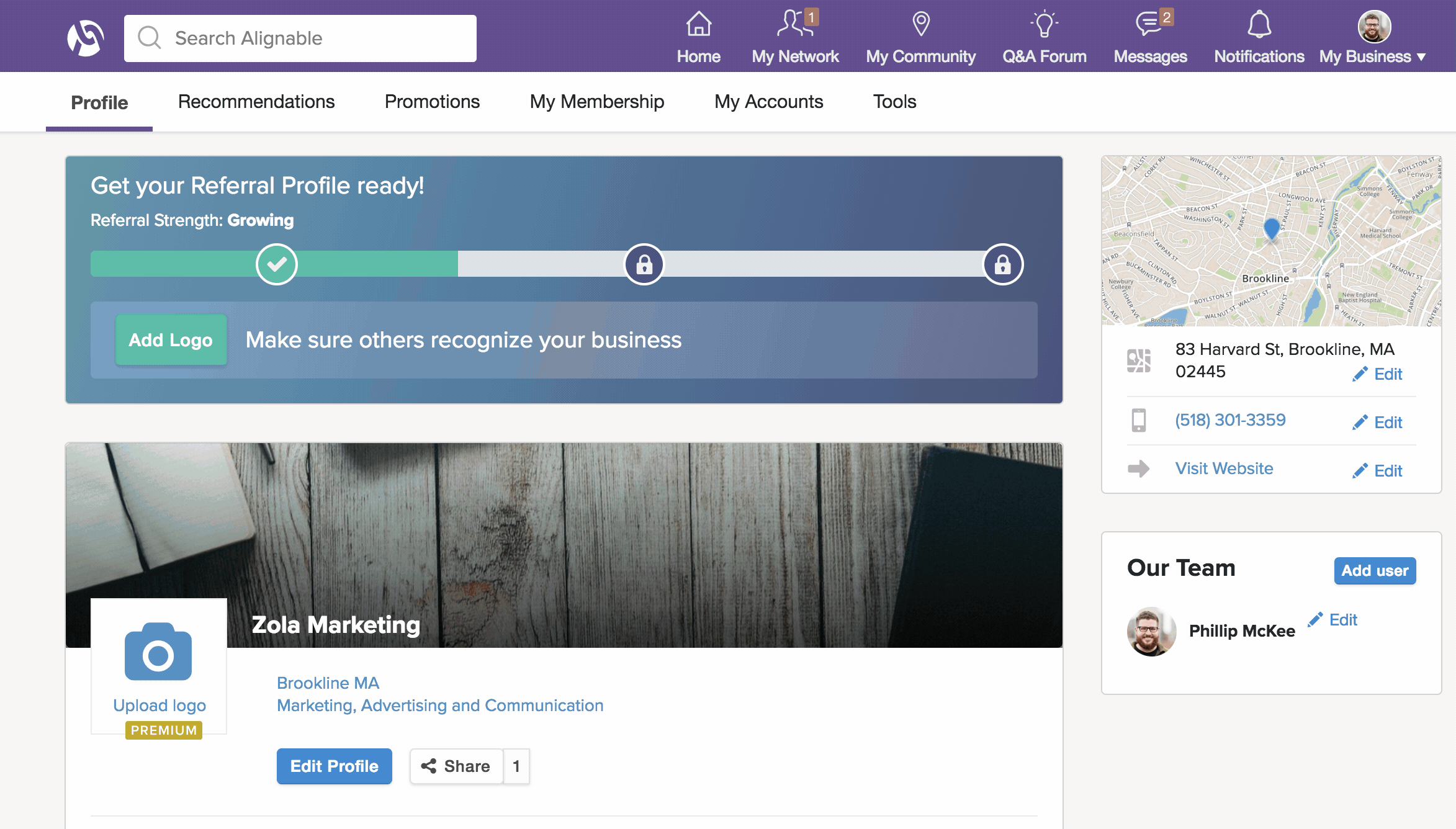 If you'd like to update or change your business logo, please follow the directions below.
Go to your business profile.

Find and click on the logo box at the top of your profile as seen below:

From your computer's files, find and upload the image you would like to upload as your logo. You'll want to make sure it's in .img or .png format.

Format and size your logo to properly fit in the preview box:

You can also reposition your logo by using the slider.

Click confirm to save your logo.