If you would like to edit "The Face of the Business" for your account, follow the steps below:
1. Click the blue "Edit" link next to the staff member you'd like to edit. From the "Edit" box, you can update this person's name, title, email address, and photo.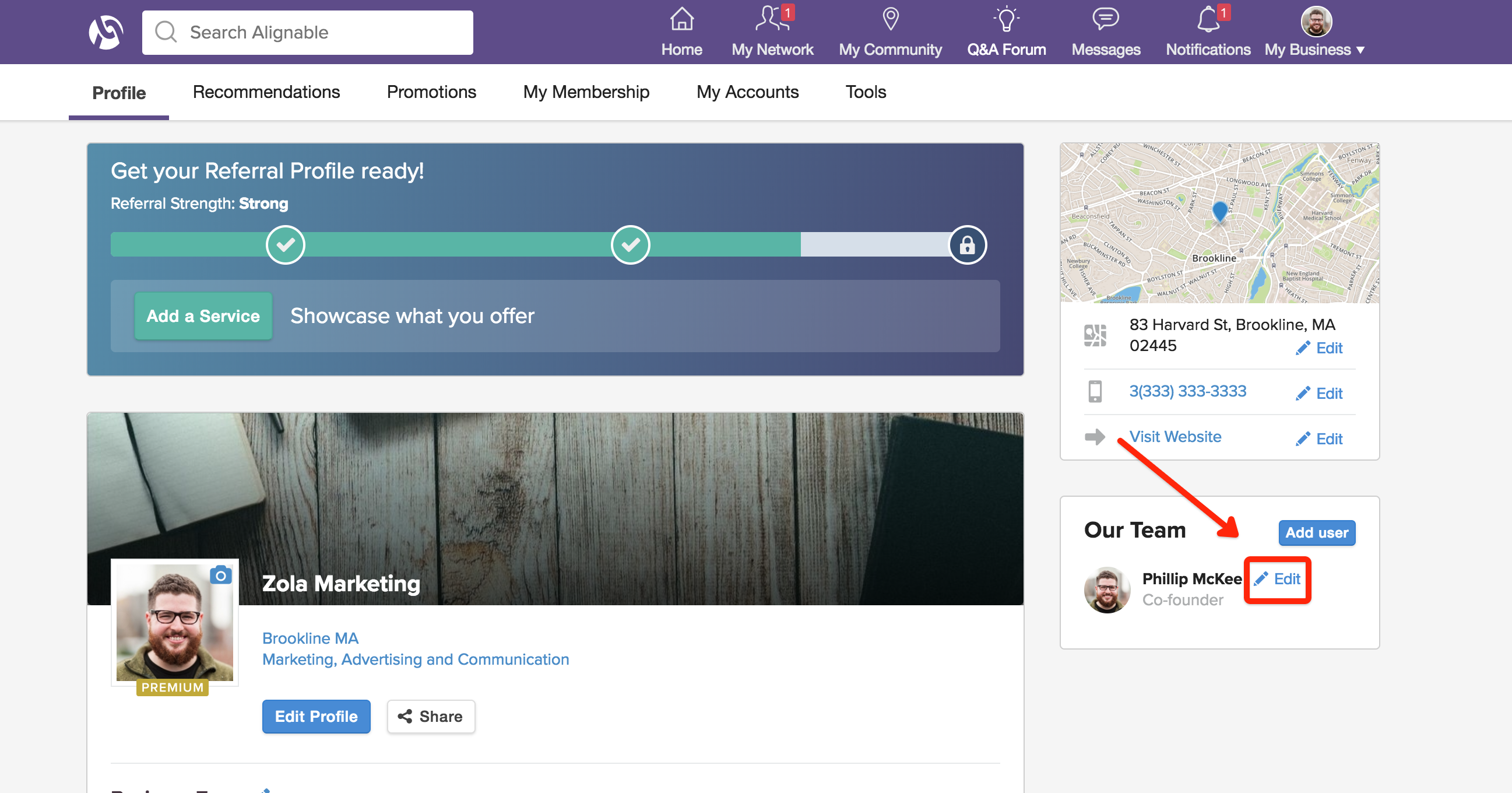 2. From here, you can also make this staff member the "Face of the Business". This means that they are the primary account owner for your business page.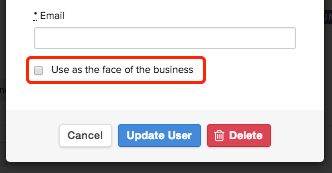 3. Make sure to click the blue "Update User" button to save any changes you made: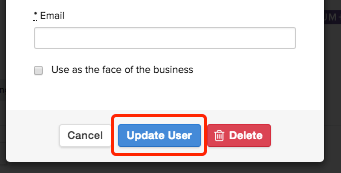 If you have other questions on how to do this, you can reach out to your Community Manager by clicking here.