On Alignable, passwords are replaced with login tokens that are sent to your email which means that as long as you have access to your email, you will have access to Alignable!

If you would like to have an Alignable password instead, you would need to "reset your password" as if you did have one. Here's a guide on how:

1) Start by logging out of your Alignable profile first. You can do so via the drop-down menu next to My Business (in the top-right corner of your screen)



2) Click here to be taken to the Alignable sign-in page, and selecting the "Forgot your password?" option (as pictured below):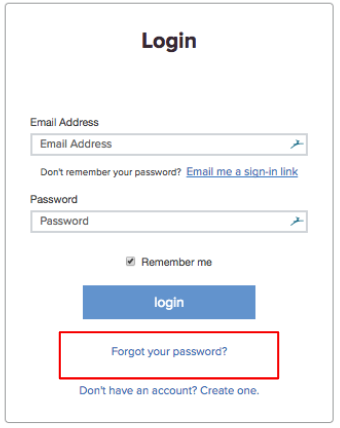 3) On the following page, enter the email address associated with your account and click the green "Reset Password" button: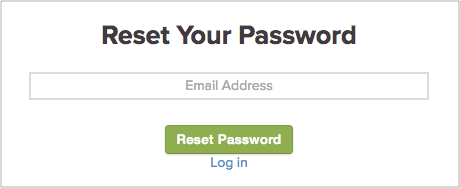 4) You will be emailed instructions for resetting your password at that email address (this email can sometimes end up in a Spam or Promotions folder of your Inbox). Click on "Reset My Password":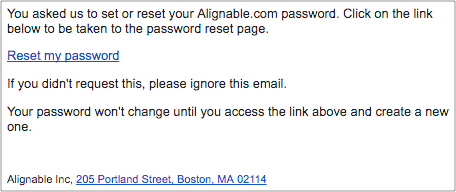 Note
The reset password link emailed to you can only be clicked one time before it expires (to protect your account). If you receive an error message saying that your link was already used, try the process again from the "Forgot Your Password" page, here.
5) Type in the new password you would like to set on your Alignable account in both cells. Once done, click on "Change Password" to finish: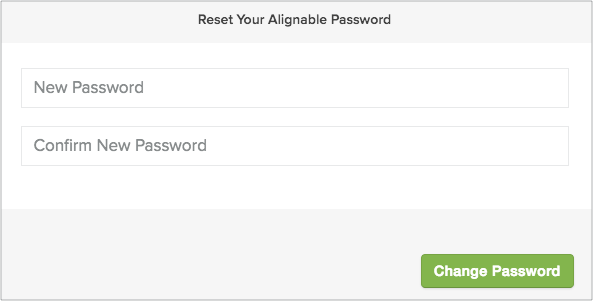 If you need further assistance, you can send an email to the Alignable Support team at support@alignable.com