If you have a second business, you can create a second Alignable account for that business. 
Simply log out of your current account by clicking on your name in the upper right corner and clicking "Logout".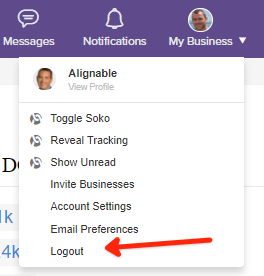 Then, go to alignable.com and click "Login" in the upper right corner.
Instead of entering your login information click "Don't have an account? Create one". Follow the process of creating an account. Be sure to use a unique email address for your other business.