To add the Alignable widget, or your "Recommended By Locals" / "Highly Recommended by Locals" Badge to your website, you need to copy the embed code from the Tools section of your profile page.

1) Go to your Business Profile by clicking on either "My Business", or the drop-down menu in the top right-hand corner of your screen (As seen in the image below):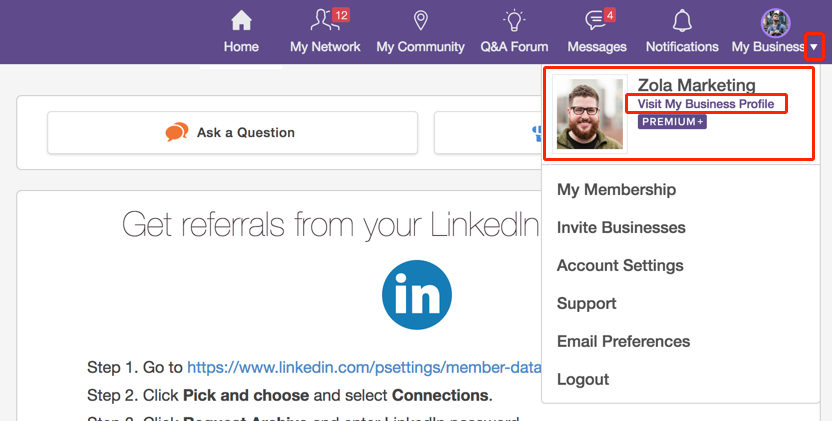 2) Once on your profile, click on the "Tools" sub-navigation menu item (As seen in the image below):




3) There you will see all of the Badges available to embed on your website - if you've unlocked your Highly Recommended Badge, you'll have the option to embed that as well! 

From the Badges section, you can choose either the round or rectangular badge design and copy the code to add it to your website (or give it to your webmaster to add for you):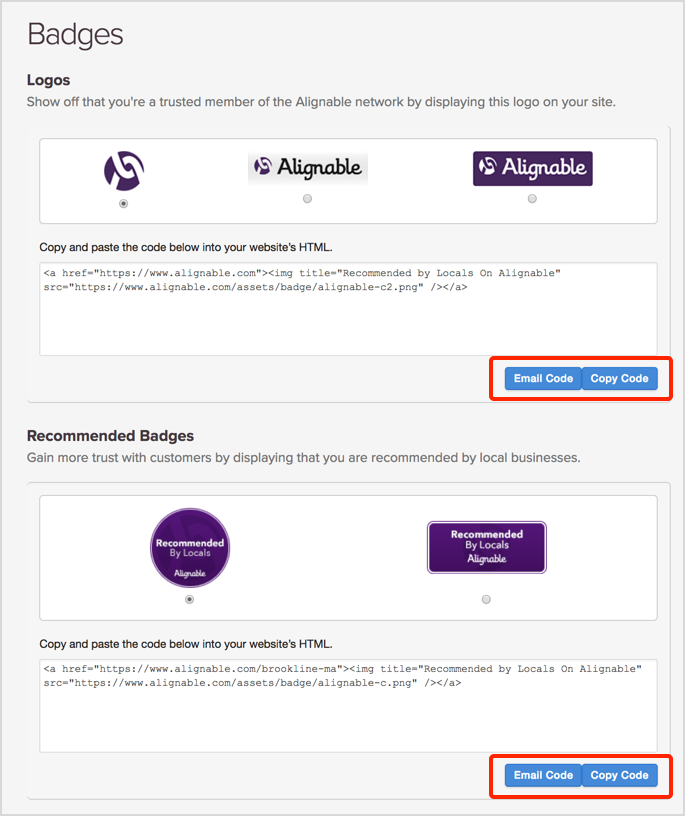 If you have other questions on how to do this, you can reach out to your Community Manager by clicking here.