On Alignable, we have thousands of Category Tags that are being updated every day! If you'd like a specific Category Tag added, you can request one by reaching out to your Community Manager, here.
To update or change your existing Category Tag: 
1)
Head to your profile by selecting
"My Business"
in the top right corner of your screen on a desktop device, or by opening the side navigation on your mobile device
. 


2)
Once on your profile, select the button at the top of the page that reads
"Edit Profile"
, beneath your logo: 



3) After selecting "Edit Profile", you will be able to update both your Category Tag and add two Featured Tags as well: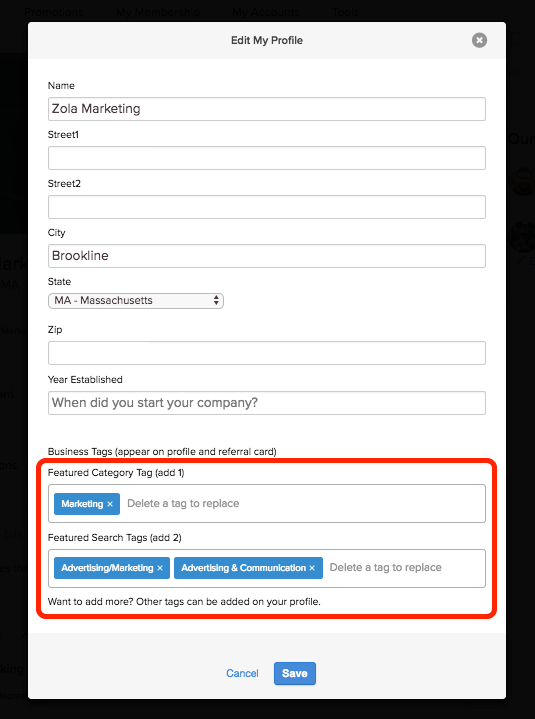 4) Select the option to "Save" and your Category Tag will be updated:

If you have other questions on how to do this, you can reach out to your Community Manager by clicking here