Click here to edit your Business Name on your Alignable Profile.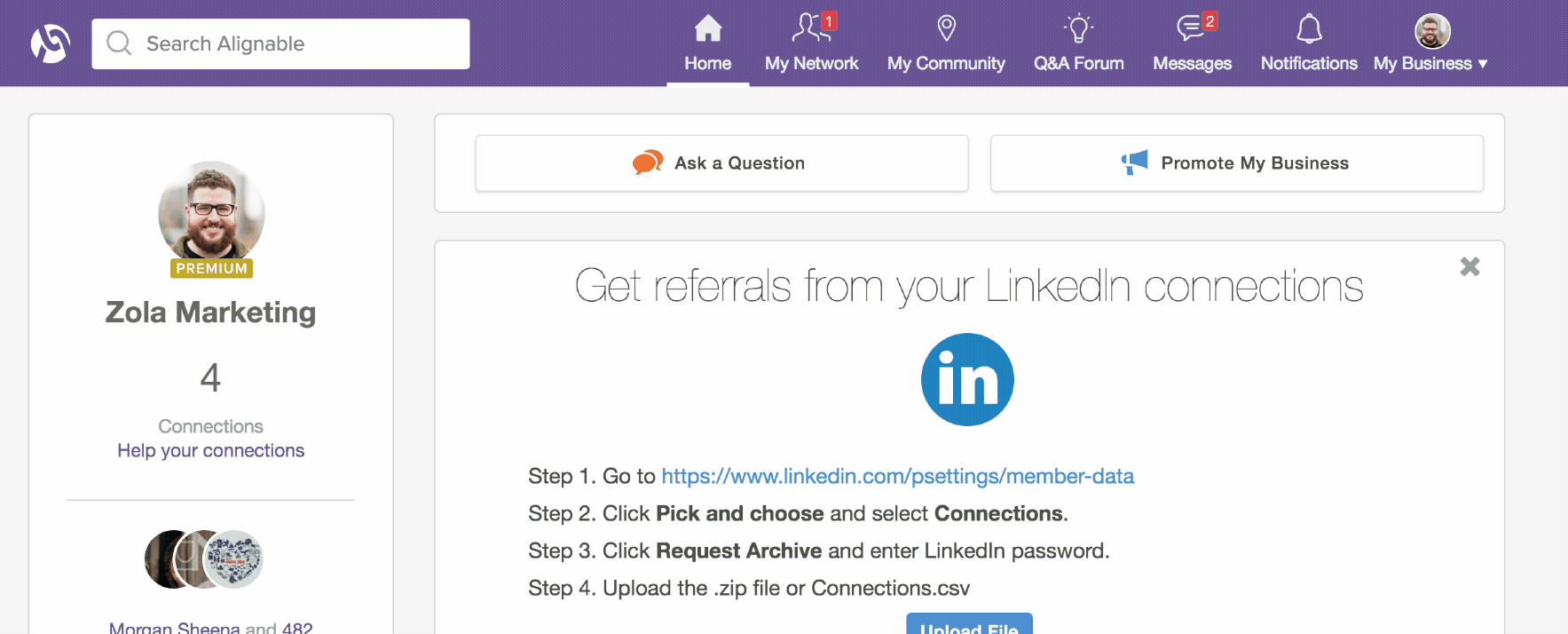 1) To change the business name displayed on your Alignable profile, navigate to your profile by clicking "My Business" at the top right of your screen as shown below: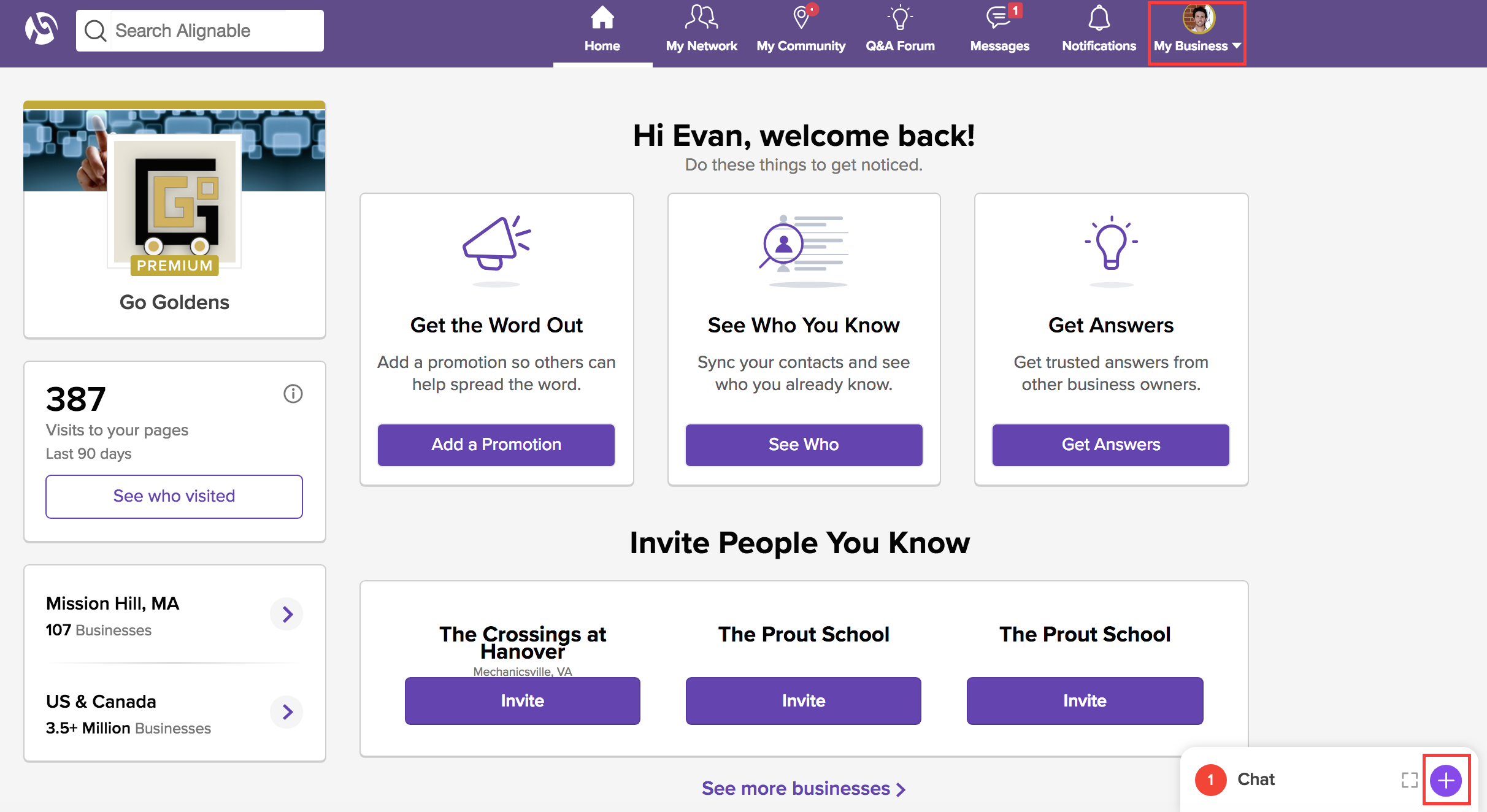 2) Click the blue "Edit Profile" button in the top section of your profile: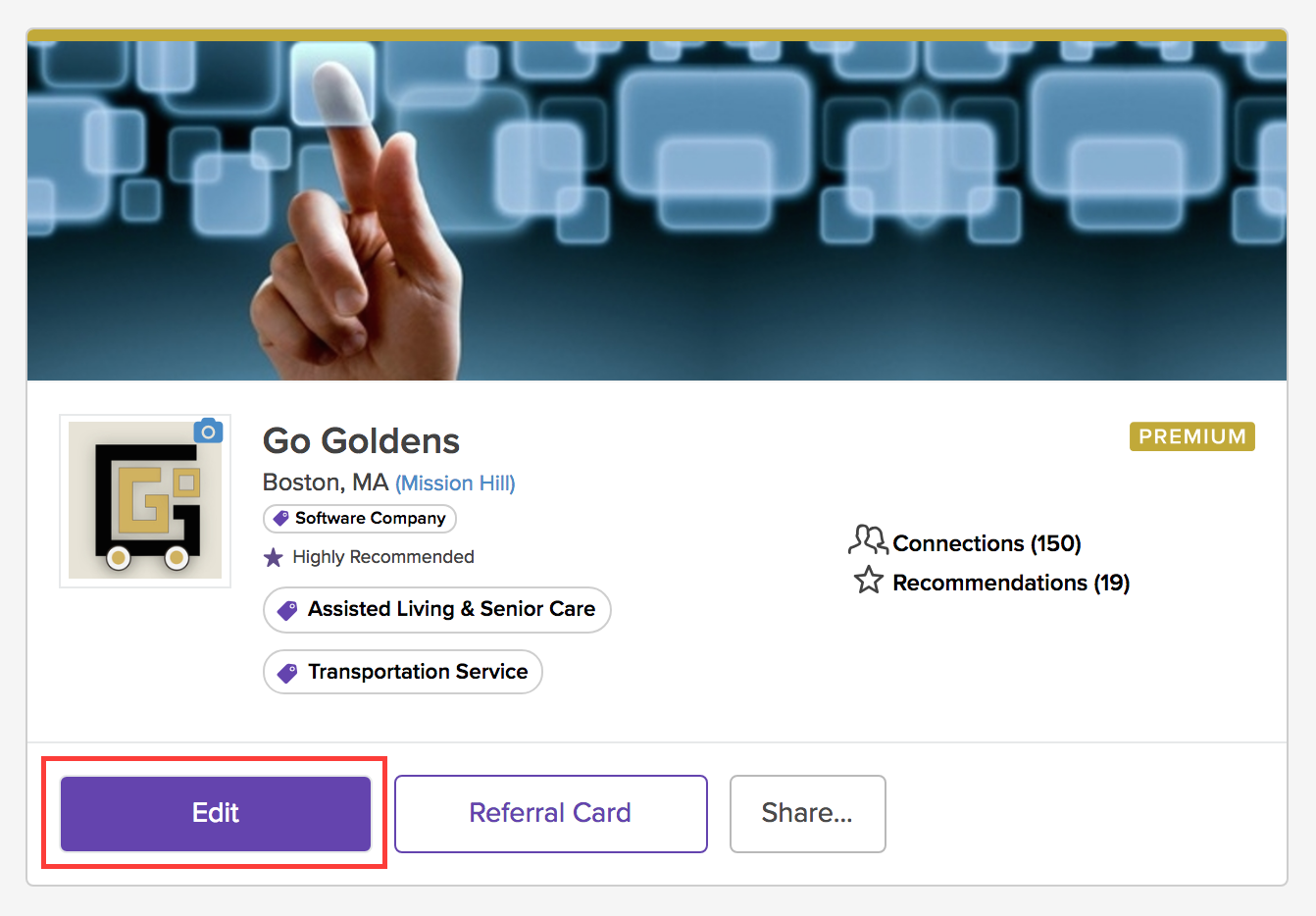 Note
This is how other businesses find you on Alignable, so it is best to use your legal business name.
3) In the pop-up make any changes you would like to your Business Name, Address, Featured Category Tag, or Featured Search Tags:




4) Click "Save" at the bottom of the page to update your profile. 🎉 


  Still need help?
If you have other questions on how to do this, you can reach out to your Community Manager by clicking here.