1. Navigate to your profile by clicking "My Business" in the top right of your screen as shown below: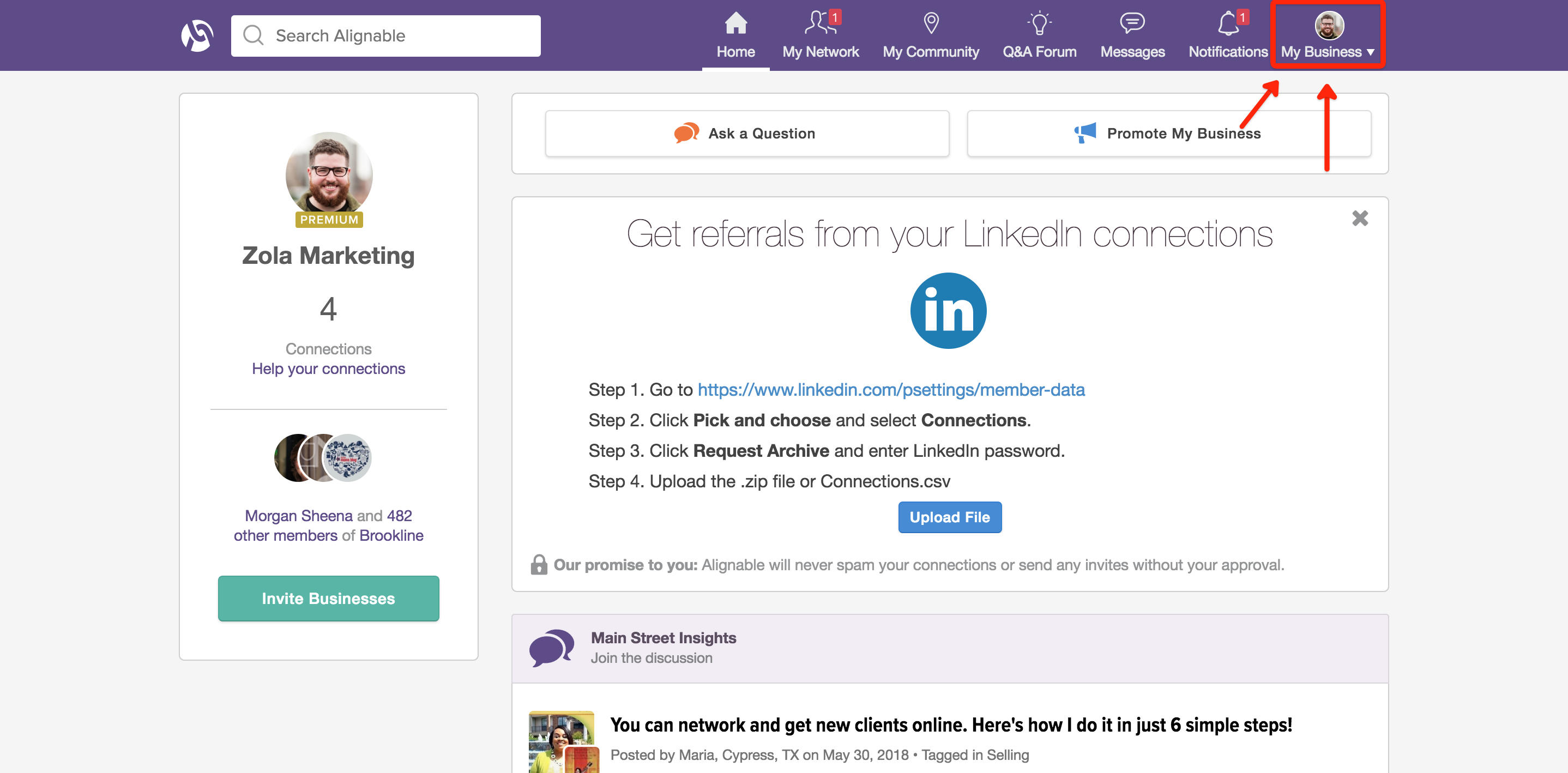 2. Once on your profile, click "Recommendations" on the secondary menu bar located right below the search bar as shown here: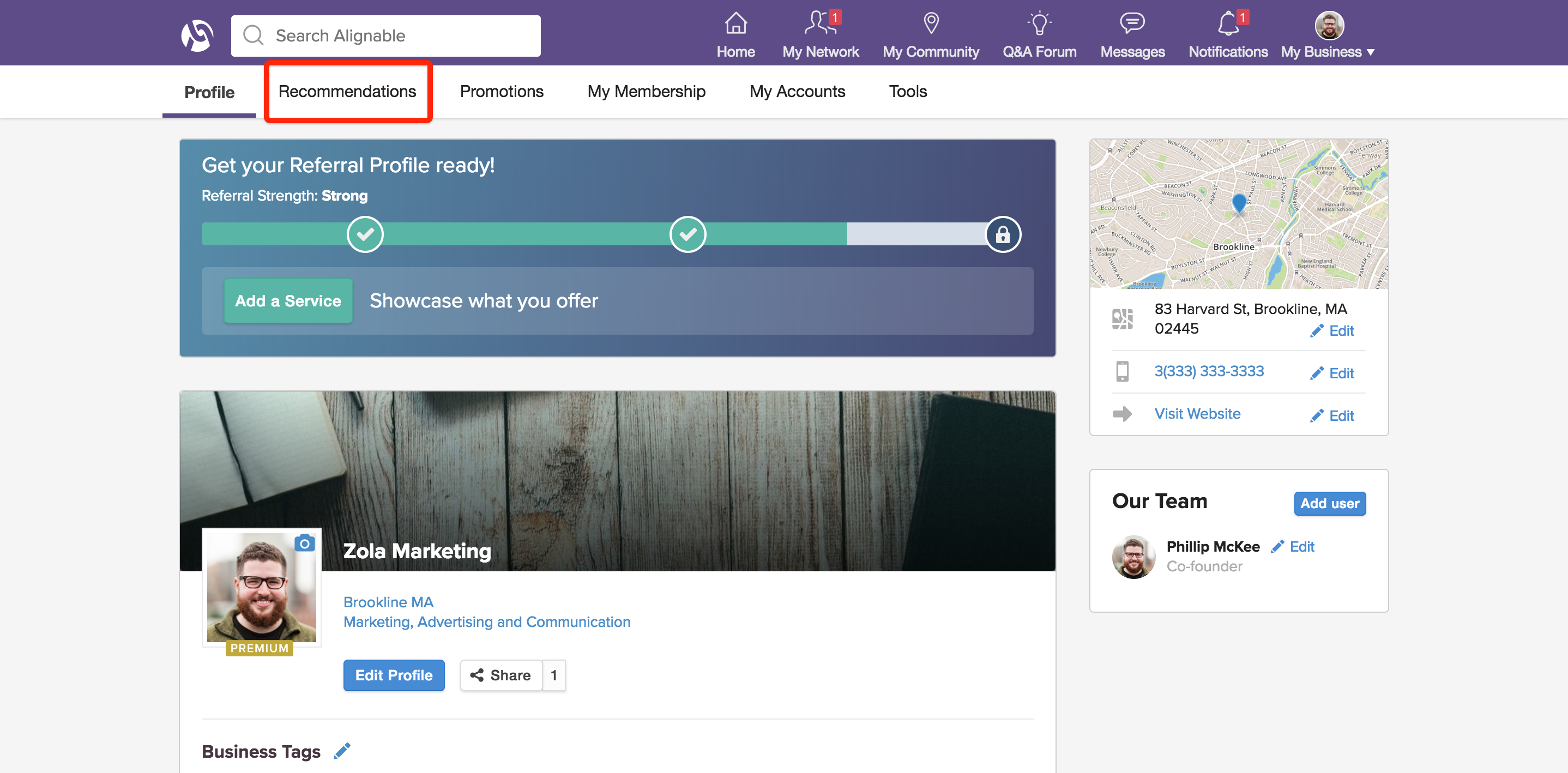 3. If you have any Pending Recommendations (recommendations that have been given to you that you have not yet claimed), they will be shown in the top section of this page: "Add to your local reputation".
You can reject or ignore any pending recommendations by hovering over the pending recommendation you would like to ignore and clicking the "X" in the top right corner of the recommendation.
.