Navigate to your profile by either clicking "My Business" in the left-hand navigation or from the drop-down menu in the upper right.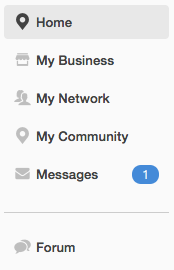 In the top section containing your business name and circular logo, click the blue "Edit my Logo" link to update or add an image for your business logo.

On the next screen, click the blue "Upload" button to add a logo or update an existing logo with a new image.
Please note: the logo used here should be square so that words or images aren't cut off. If you don't have a square logo, you could resize your logo in a different program (PowerPoint is a great quick solution). If your logo cannot be edited into a square because it is too long, you can consider using your logo as your Header Image and a different image in this logo space, like a photo of your sign or location.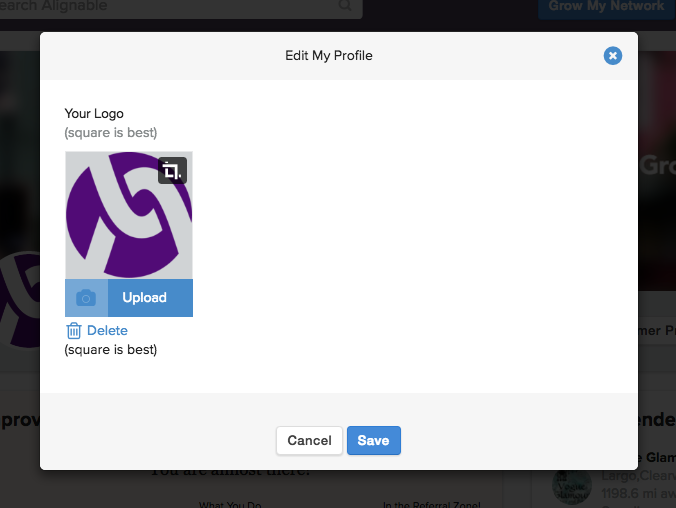 Browse the files on your computer for your logo in JPG, PNG, or GIF format by clicking the "Browse for a File" button, or simply drag and drop the file onto the rectangular field.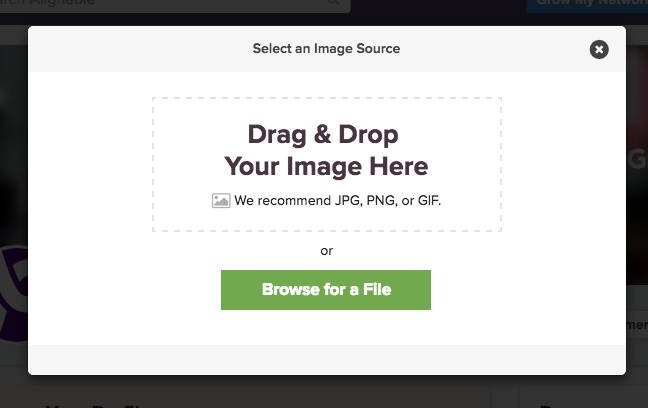 Once this is completed, click the green "Save" button at the bottom of the page.