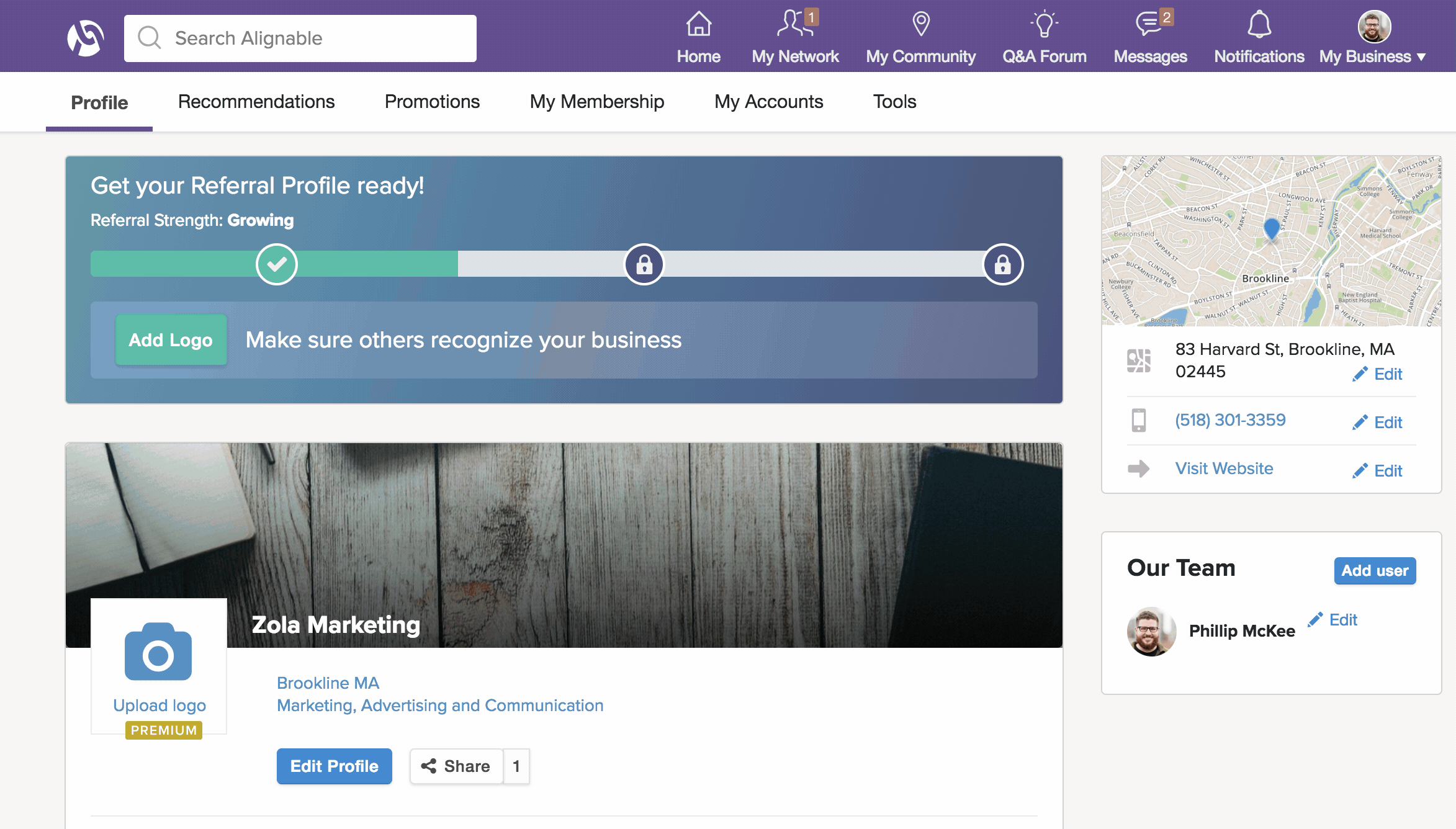 1. Navigate to your profile by clicking "My Business" in the top right of your screen as shown below: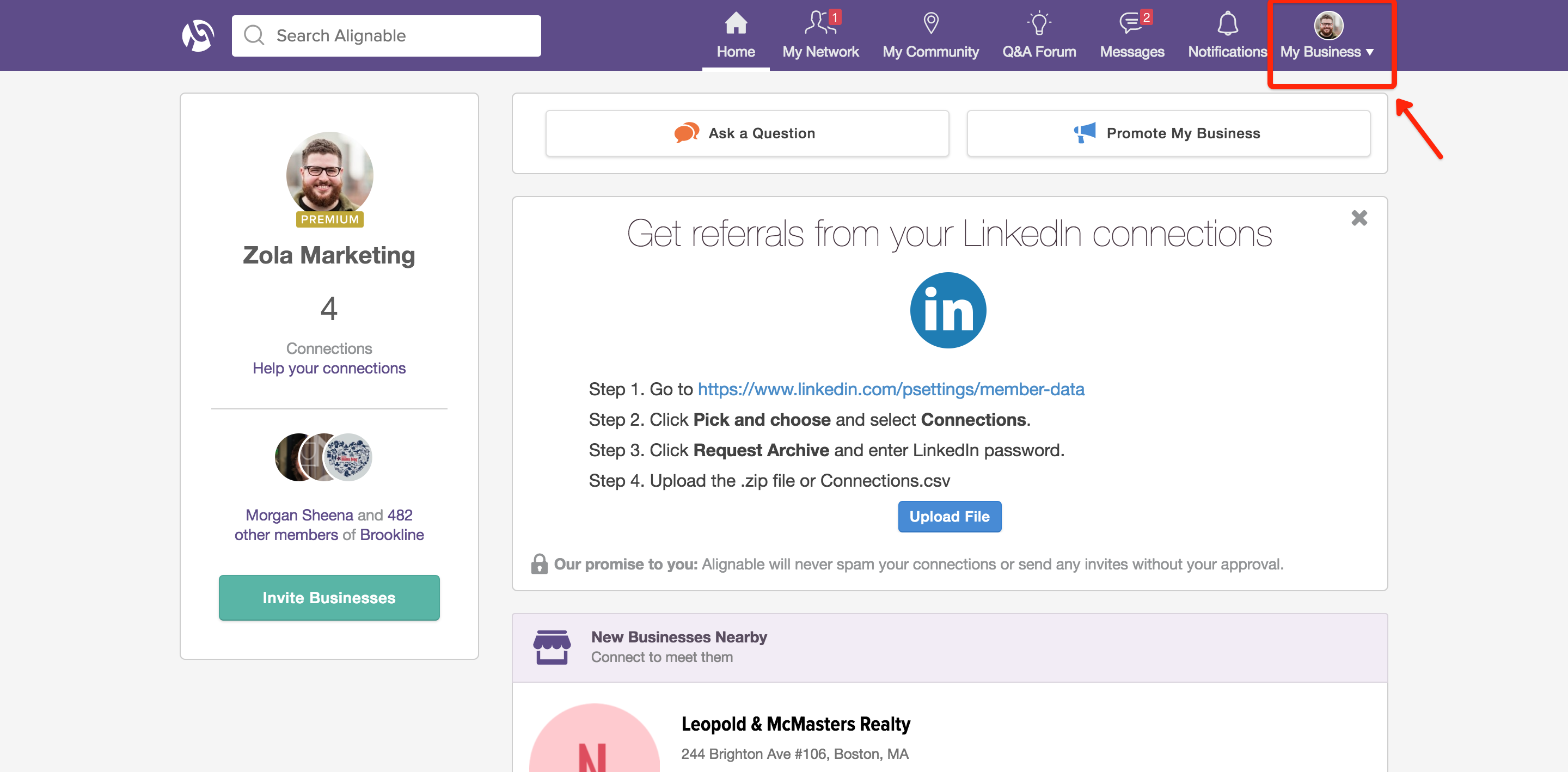 2. In the top section of your profile containing your business name, click the blue Camera icon over your placeholder logo to update or add an image for your business logo.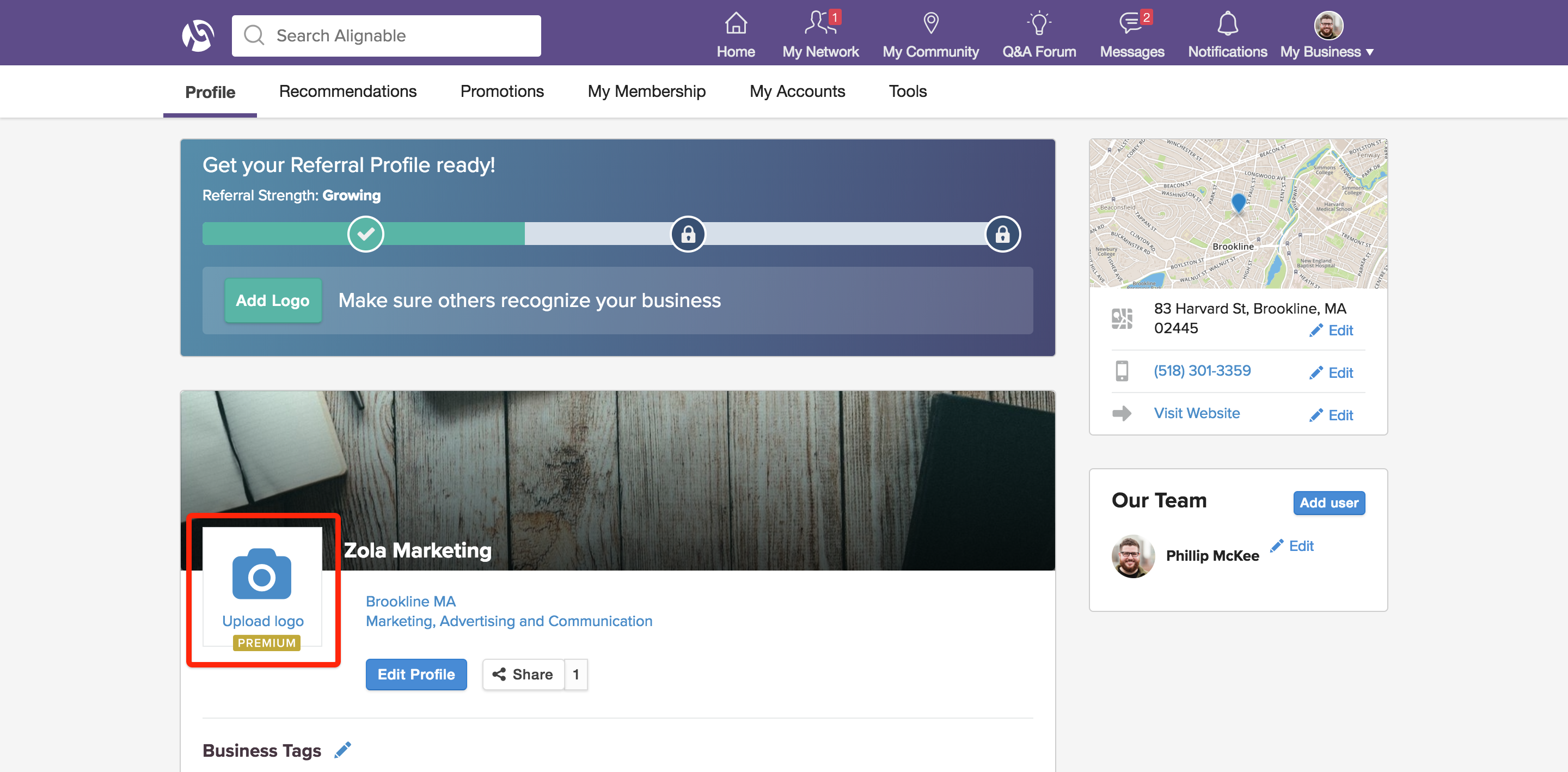 3. On the next screen, click the blue "Upload" button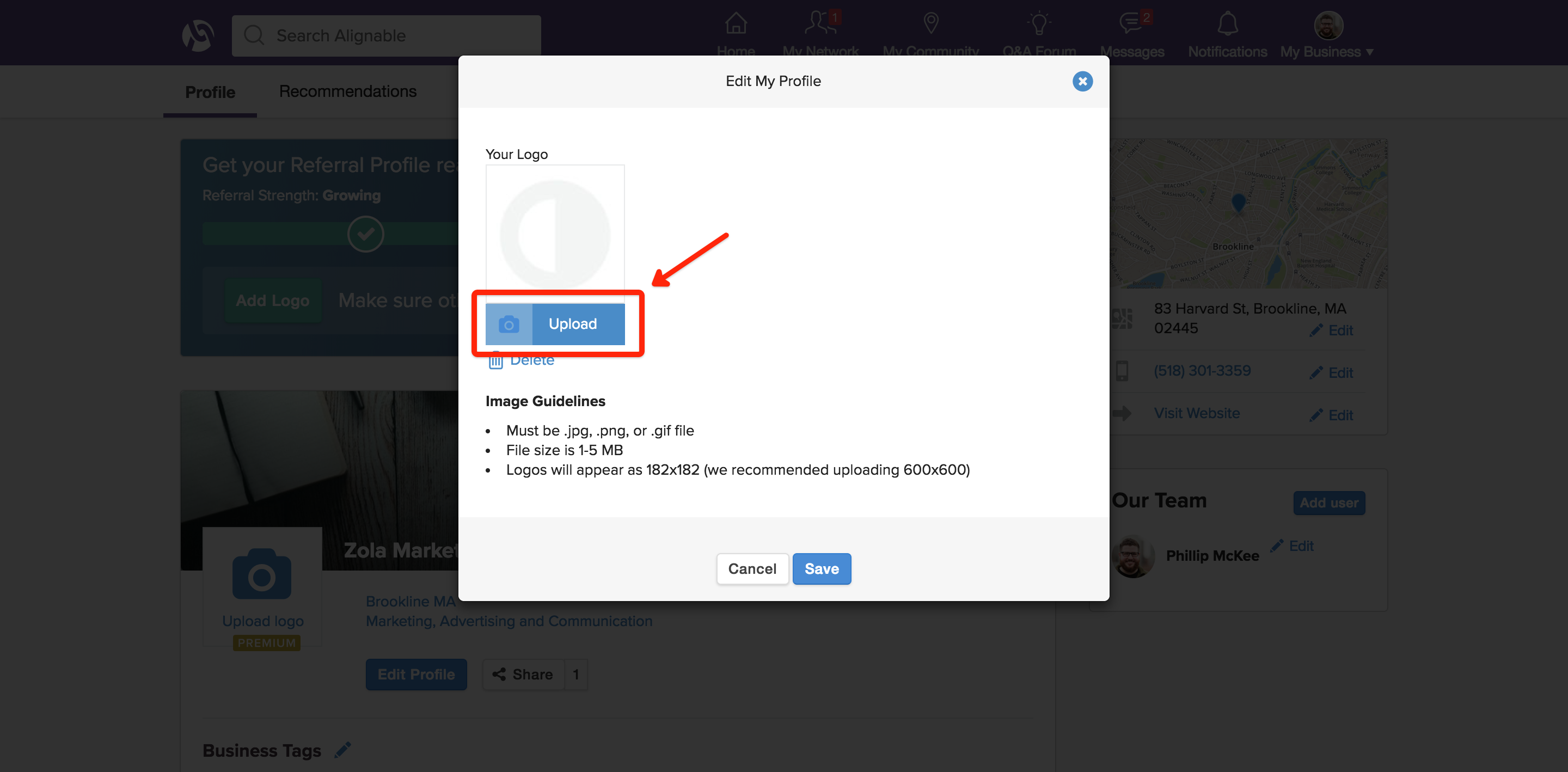 4. Then you can either drag the file into the dotted square or click Browse for a File and find the file you wish to use for your logo.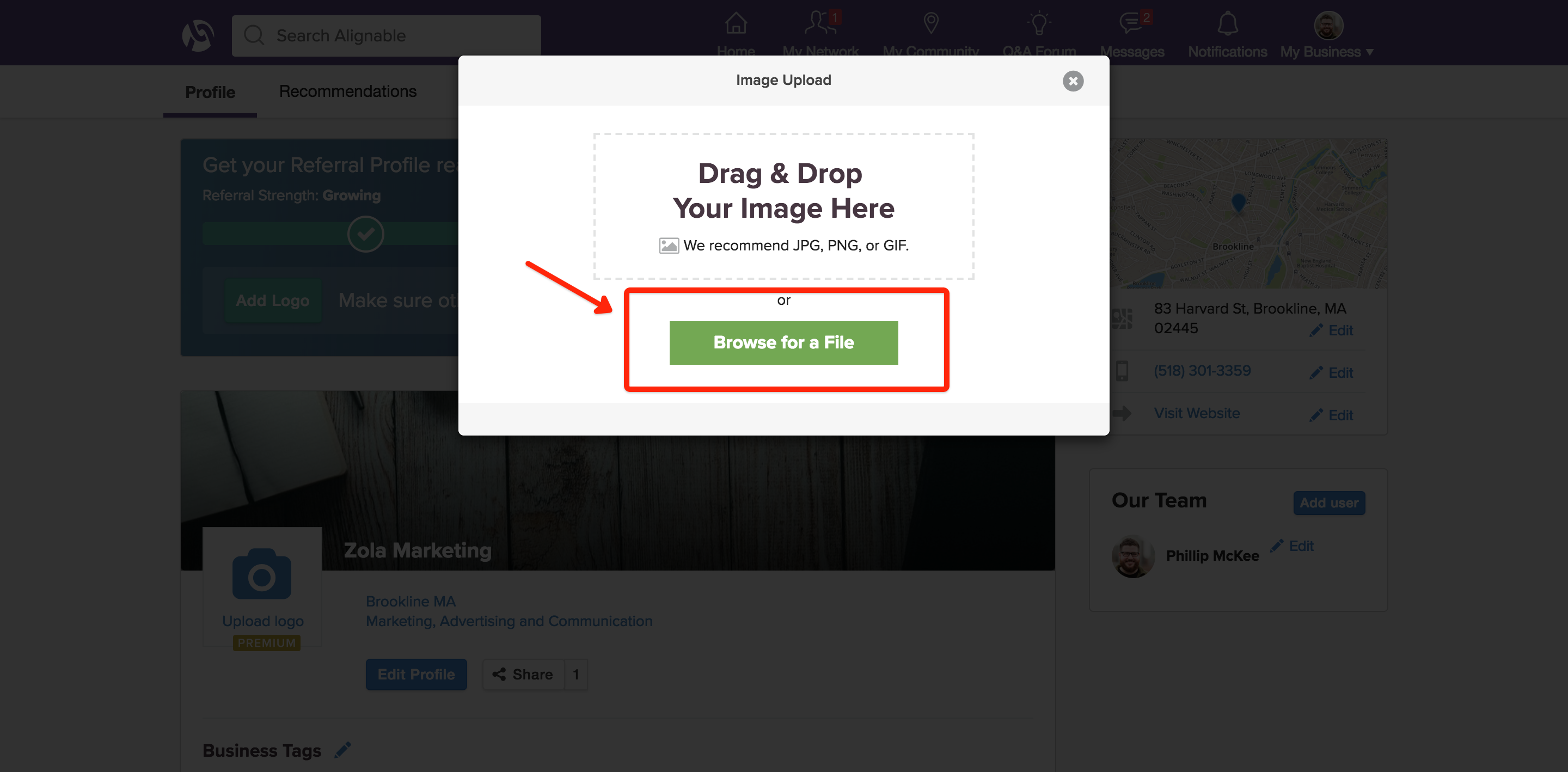 Note
Please note: Logos look best when you upload them as a square. If you need any assistance updating your logo or editing your logo into a square image please email support@alignable.com.
5. Then just position your logo using the slider as shown below: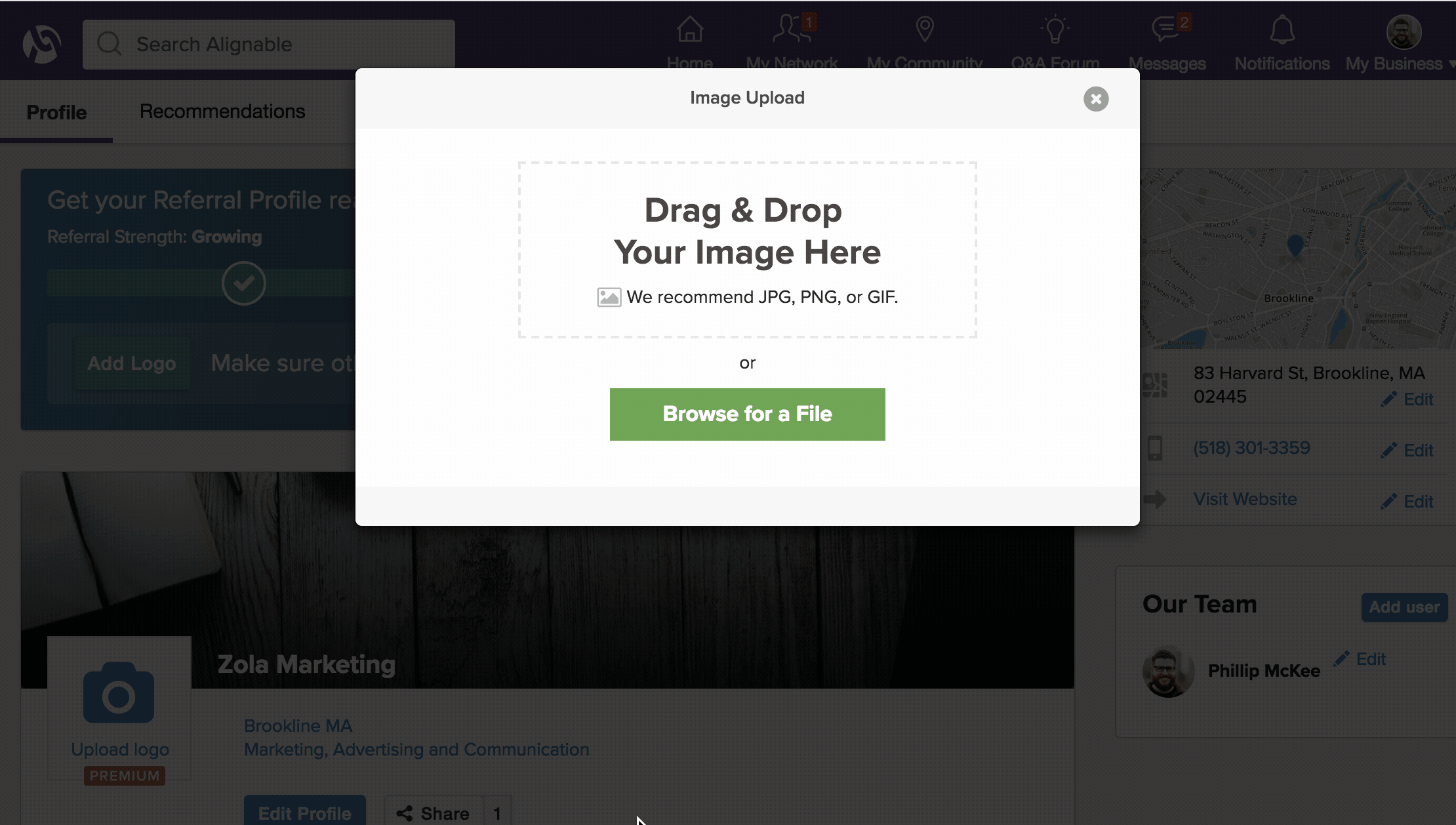 6. And click save! 👏
For information on what size pictures to use, follow this link: https://support.alignable.com/hc/en-us/articles/203482157-What-are-the-image-sizes-used-in-Alignable-
Once this is completed, click the green "Save" button at the bottom of the page.
  Still Need Help?
If you have other questions on how to do this, you can reach out to your Community Manager via the link below: https://www.alignable.com/biz/messages/alignable