Hello!
When you first join Alignable you are placed in a community of local business owners. This community is determined by the address you used during sign-up.

If you believe your default address isn't connecting you with the right businesses, you can change your address at any time. Follow the steps below to be placed in the right community.
Click here to edit the Address on your Alignable Profile.

1) To change your address, navigate to your profile by clicking "My Business" in the top right of your screen

2) Scroll down to the section of your profile that displays your address and click on the blue "Edit" button as shown below: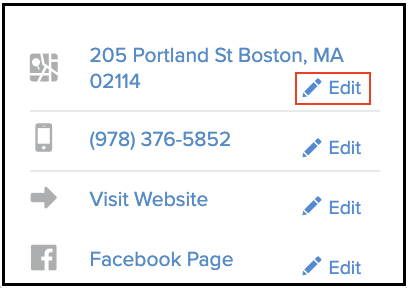 Note
This block will move depending on if you are browsing on a desktop or a mobile device. On desktops, this block will be at the top right of your profile. On mobile devices, this block will be at the bottom of your profile.
3) Once you click edit, a screen will pop up where you can add/edit/remove your address as shown in the picture below: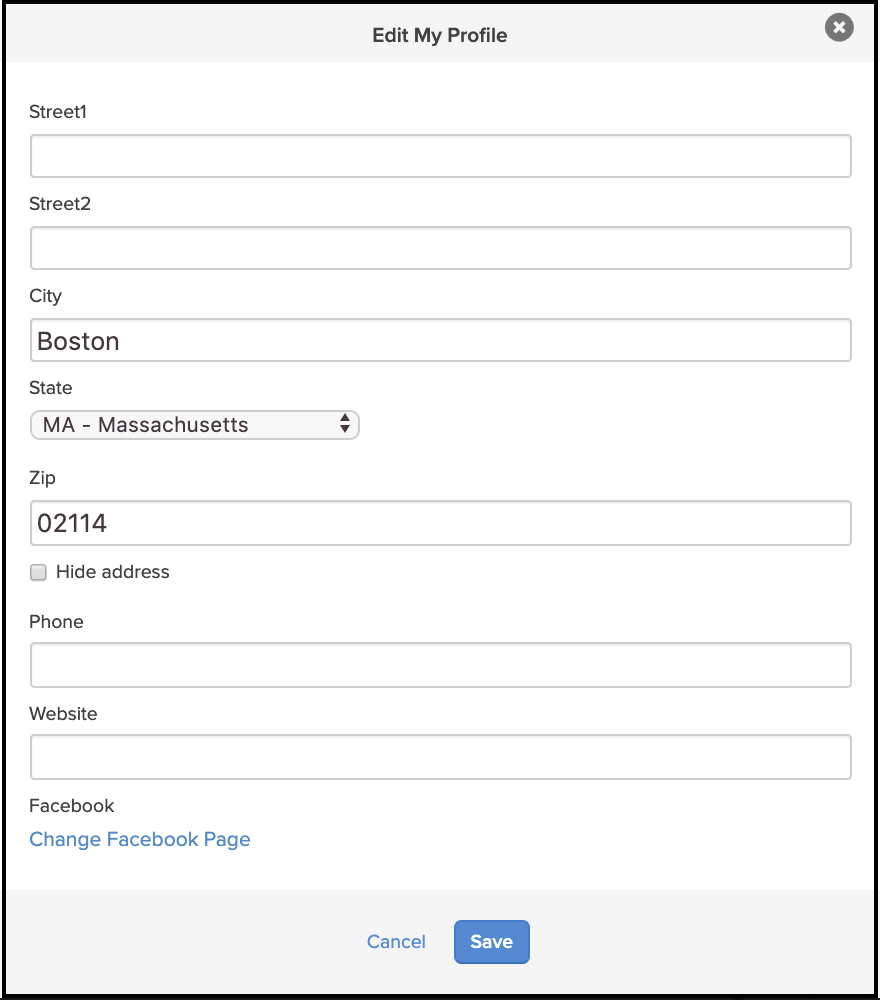 4) After selecting "Save" the first time, please input a reason for your address change (as seen below) and select "Save" again: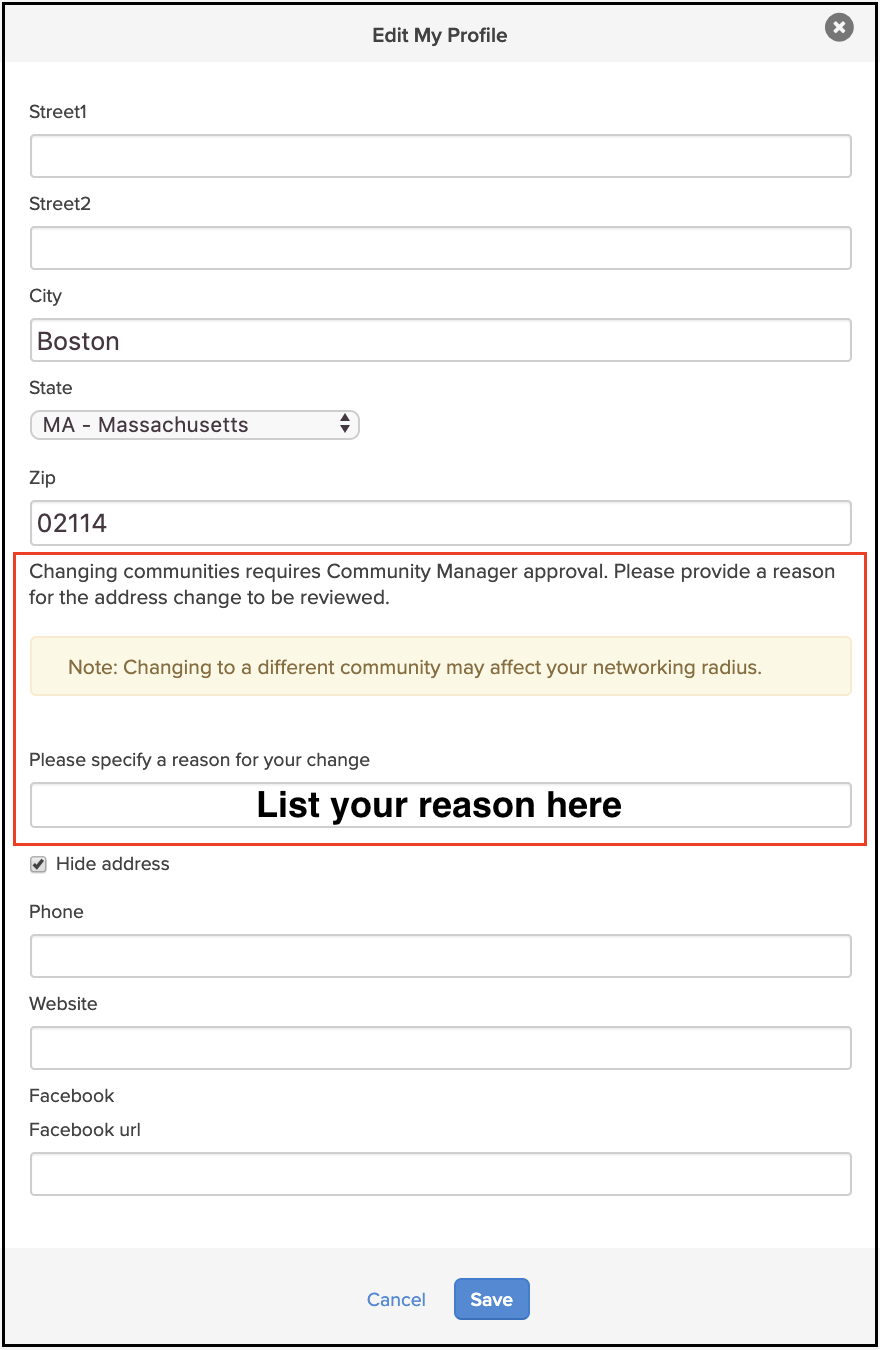 Alert
Every user can change their street address at any time, but to protect our users from spam changing your town, state, or zip code requires community manager approval.
When prompted, please state your reason for switching locations. Requests are usually approved or denied within 24 hours.