If you want employees to have account permissions beyond the basic ones associated with the staff section of your Alignable account, you can add them as an account manager. These account managers serve as overall admins for the page, and can make updates, add promotions, etc. 
First, make sure you are logged in to your Alignable account. Next, go to this url. 
https://www.alignable.com/biz/profile#locations
You would be brought to the section that reads "Account Access"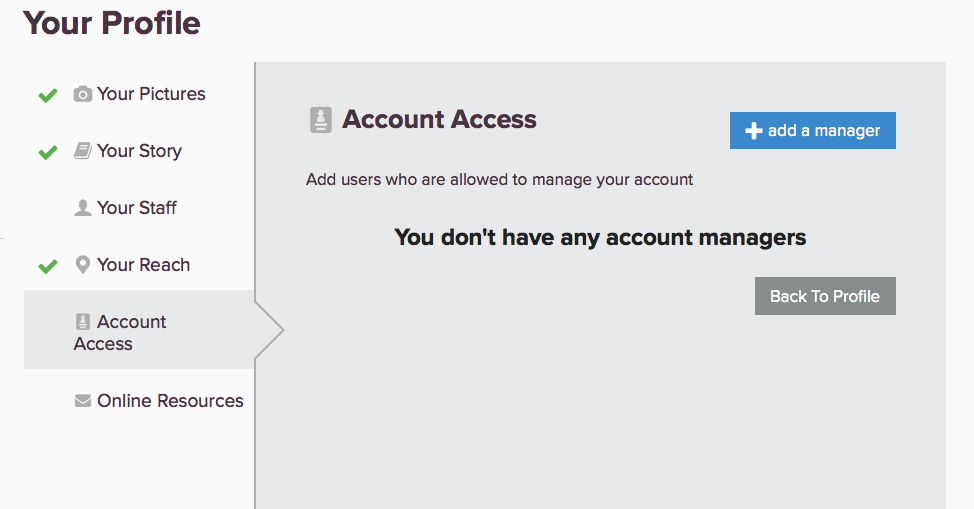 Click "Add Manager". Enter their email and your password to confirm.