We offer two ways to message your connections through Alignable.
Option 1: Start a conversation in chat
You can go straight to your conversations by clicking on the chat bubble icon labeled Chat on the bottom right of your screen, then click the purple "+" button.
You can use this button to message one connection or many.  
To message many connections in one conversation or start a group chat, simply enter multiple business/owner names into the field where it asks to "Type a name or email".
Option 2: Message your connections from their profiles
Alternatively, you can go to the profile page of the business you want to message and click the purple "Message" button. This will start a conversation with the "Face of the Business" for that business.
Please note that you need to be connected to the business to see this button.

A chat bubble will open at the bottom right of your screen where you can type your message to the business.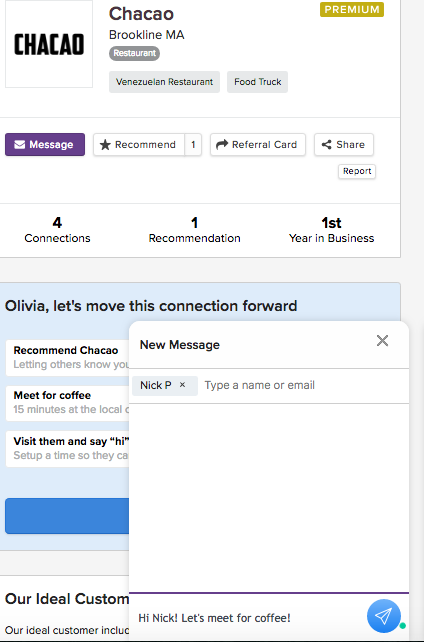 If you have other questions on how to do this, you can reach out to your Community Manager via the link below: https://www.alignable.com/biz/messages/alignable