You can send a message to a business two different ways.
1)Go to the profile page of the business you want to message and click the blue "Message" button. Please note that you need to be connected to the business to see this button.

A message window will open where you can type your message to the business.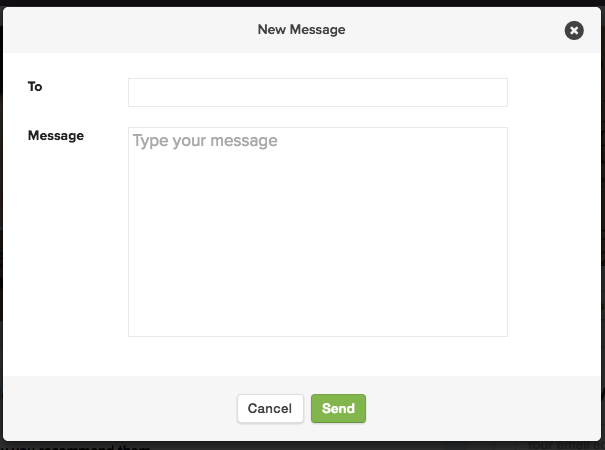 2) Alternatively, you can go straight to your Messages by clicking on the chat bubble icon labeled Messages on the top of your screen and click the green "Start a Conversation" button.  Using this second option allows for the option of starting a group chat.  To do this, simply enter multiple business/owner names into the "To:" field.
If you have other questions on how to do this, you can reach out to your Community Manager via the link below: https://www.alignable.com/biz/messages/alignable