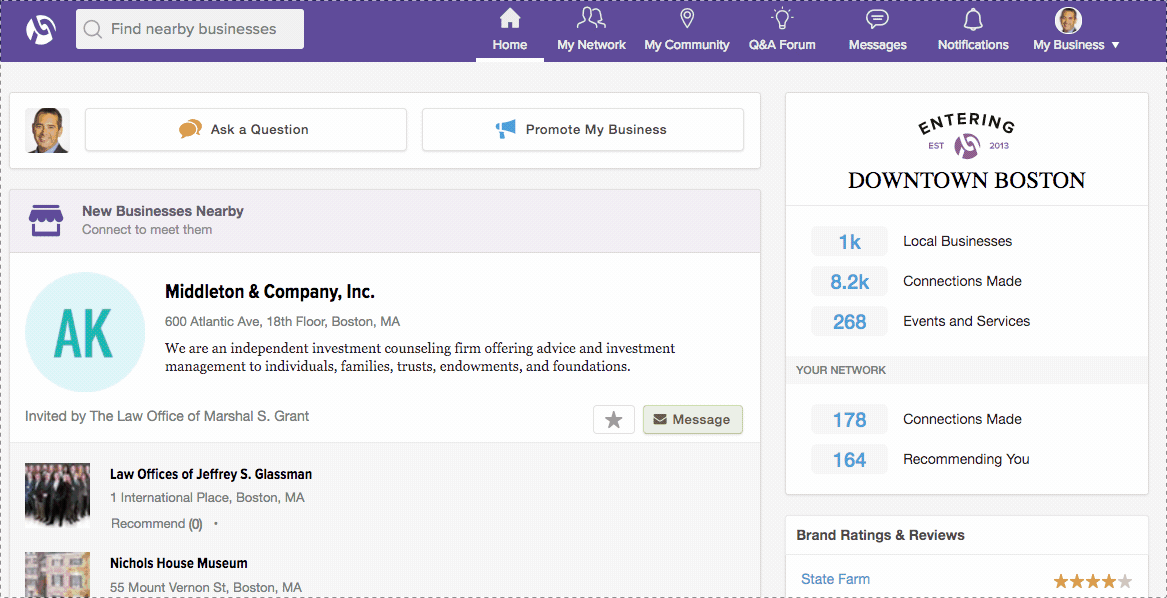 To Add a Staff Member:
You can add anyone to be an admin of your business profile by following these steps:
1. Login to Alignable
2. Go to your profile by clicking on your profile picture in the top right section of the site.

3. On the right side of the profile, you will see the "Our Team" section. Here, click "Add User" on the top right part of the box to invite a team member to join as an admin (see image below):
4. A popup will appear prompting you to fill out the information to invite a team member to join. To invite them, fill out the First Name, Last Name & Email and click "Save". After clicking save, the person you invited should receive an email to join Alignable. 
In the "Add User" box, enter the staff member's name, their email address, and a password for them to log into Alignable. This staff member can update their password themselves from their "Account Settings" once they're logged in. If the staff member should not/do not want to receive Alignable emails, they can update their "Email Preferences" accordingly.

Click the blue "Create User" button after entering the required information to successfully add the staff member.
To Edit a Staff Member:
Click the blue "Edit" link next to the staff member you'd like to edit. From the "Edit" box, you can update this person's name, title, email address, and photo. 
From here, you can also make this staff member the "Face of the Business". This means that they are the primary account owner for your business page.
Make sure to click the blue "Update User" button to save any changes you made.

To Delete or Remove a Staff Member:
If a staff member is no longer a part of your business or no longer wants to be associated with your business's Alignable account, you can remove them from the same "Edit" box. Click the red "Delete" button to completely remove this user from the business page. 
If you need any help with this process, please reach out to your Community Manager via the link below:
https://www.alignable.com/biz/messages/alignable