There are two ways to give recommendations to other businesses.
Option 1:
If you have a specific business in mind you want to recommend:
 Make sure you are logged into Alignable.
Go to the profile page of the business you want to recommend by searching for their company name in the search bar at the top of the page.

Click on their business name to head to their profile.
Once on their profile page, click the "Recommend" button that can be found to the right of their company name and to the left of the word "messages".

When you click the star, you are given the option write a review about that business, letting others know why you recommend them.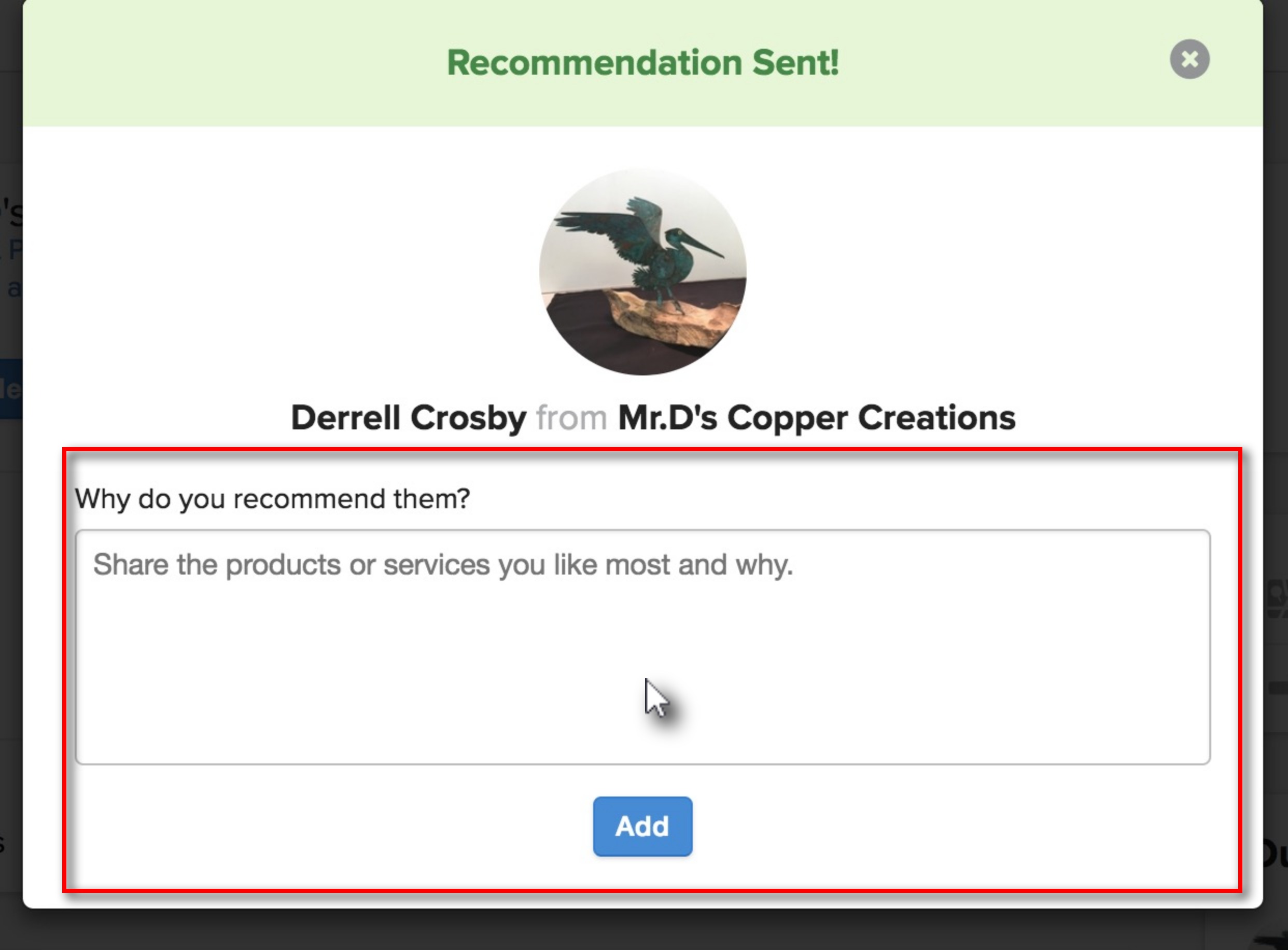 Option 2: If you don't have a specific business in mind, you can search through your connections to see if there is a business you would like to recommend:
Go to the My Network page by clicking here, or by finding it on the top navigation menu as seen in the image below:

Once on your My Network page you can click on your connections on the left hand side to see which businesses you have connected with as pictured here: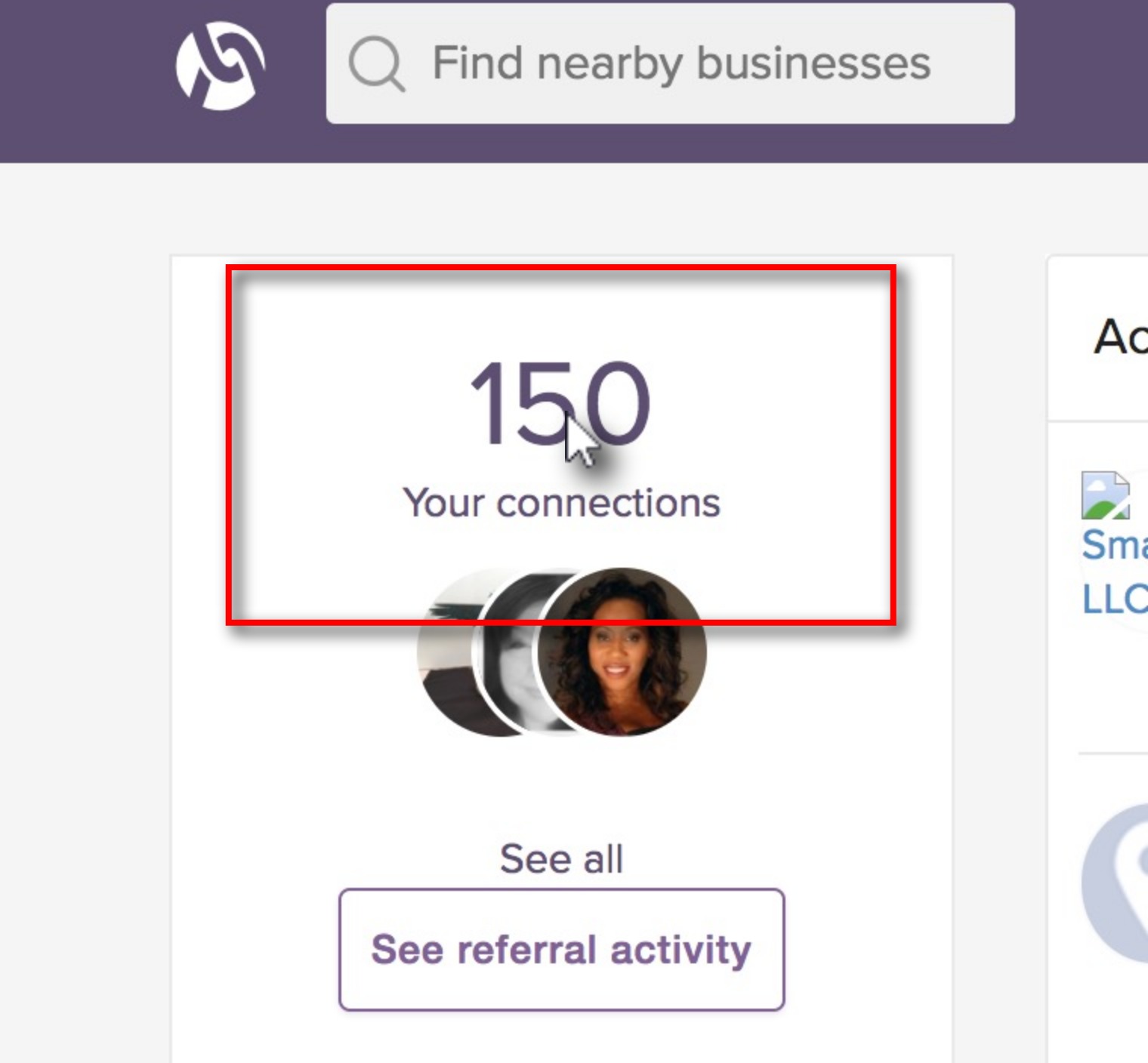 Once on this page you can scroll through to your connections and once you find a business you would like to recommend, click the recommend button next to their profile  as shown here:

Note: You must be connected to a business to recommend them. By recommending a business they will be listed on your profile as a recommended business.

If you have other questions on how to do this, you can reach out to your Community Manager via the link below: https://www.alignable.com/biz/messages/alignable