To edit your profile:
Navigate to your profile, either by clicking "Profile" in the left-hand navigation or in the drop-down menu in the upper right.
From here, you have the option to edit various portions of your profile. When you decide on the content you want to change, hover over that section while viewing your Profile. A blue box with the word "Edit" will appear. Click into this box to make changes to that content. 
For example, when I hover over the "About Us" portion, a blue "Edit" box will appear. To make a change to that portion, click the "Edit" button.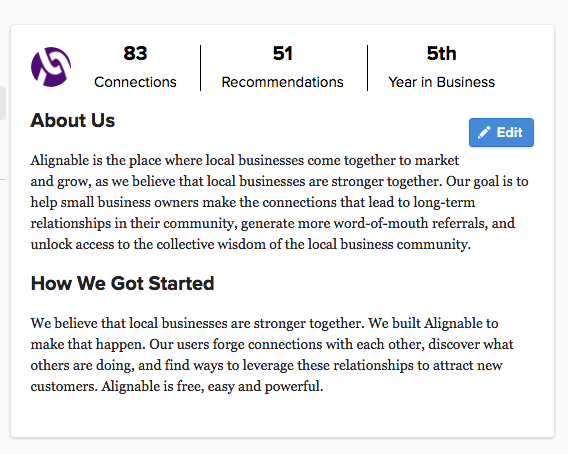 Throughout your profile page, if there is a section you want to change, simply hover over and click "Edit".