What are Business Tags?
Tags are meant to allow you to make more meaningful local connections on Alignable. When you add tags relating to what your business does and what it is about, our system will use these to show you businesses in your community who relate to your business and thus allow you to create more meaningful connections and thus referrals for your business.
How to edit tags on my profile:
1. To add or edit tags start by heading to your profile. You can get to your profile by clicking "My Business" in the top right of your screen as shown below: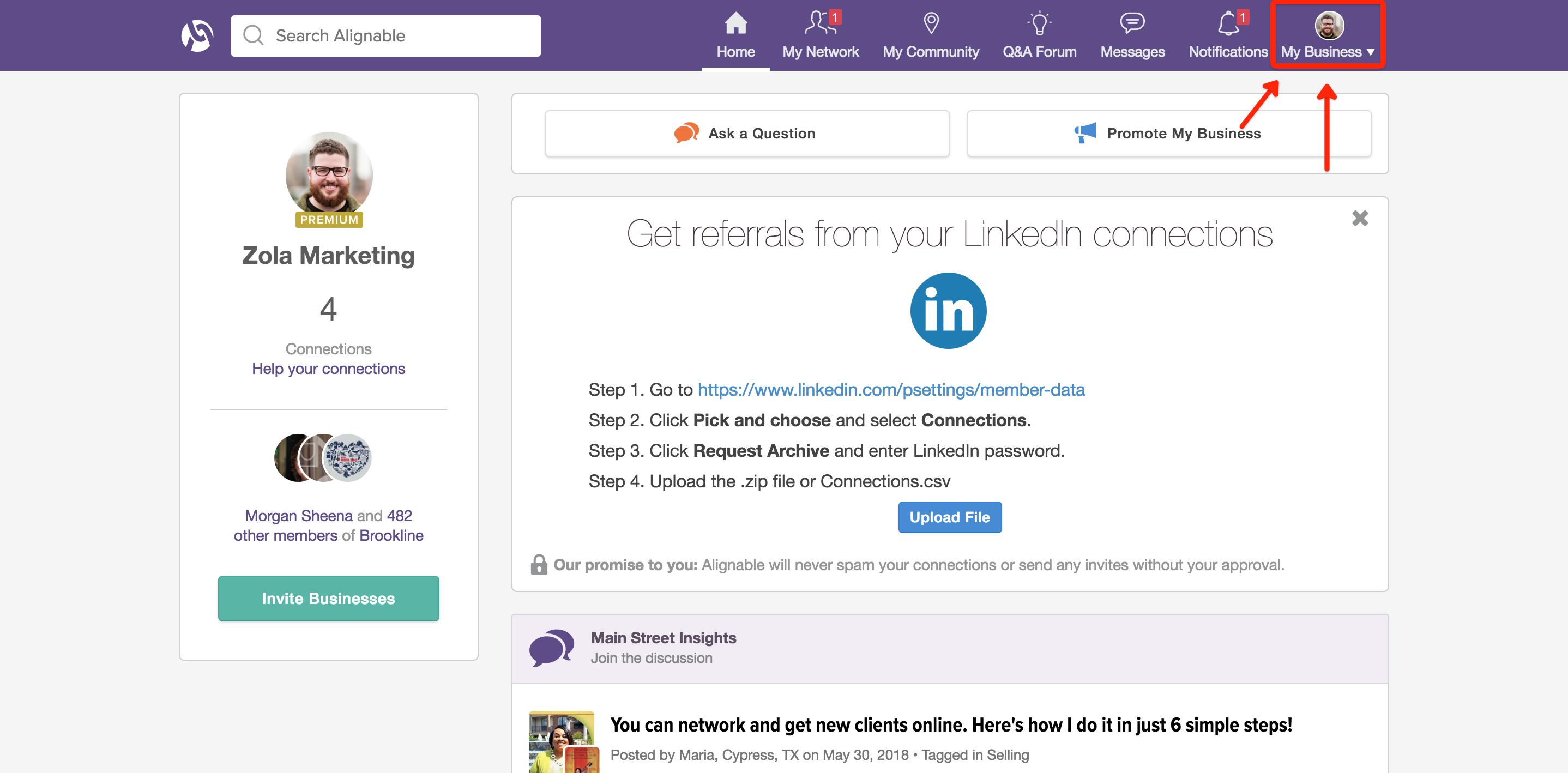 2. Once there, you can click on the blue pencil button on the top of the tags section. Here you can search for tags relating to your business.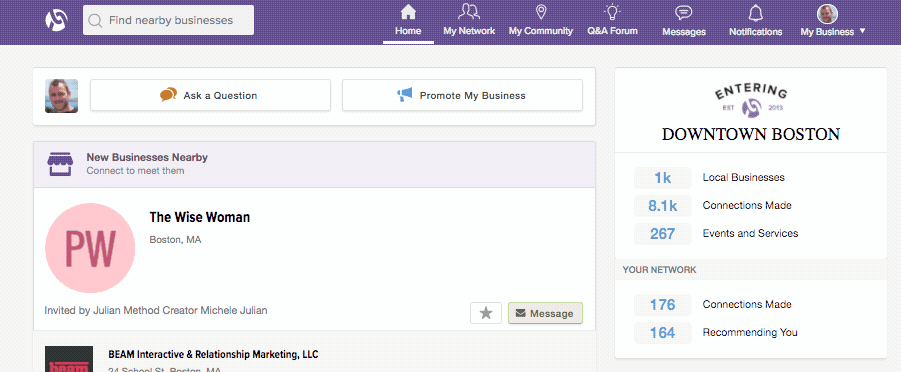 Note
Keep in mind that tags are pre-determined and you cannot add custom tags at this time. If you would like to make a tag suggestion, please contact your Community Manager by going to the link below: 
If you would like to see a complete list of all of the tags available, there is a .csv available for download at the bottom of this article.