1) Go to the My Network page by clicking here, or by finding it on the top navigation menu as seen in the image below:




2) Once on your My Network page, you can click on your connections on the left-hand side to see which businesses you have connected with as pictured here, or click here to view your connections directly: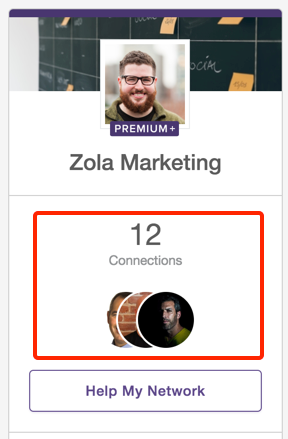 3) Within either the "Core Referral Network" or "Connections" sections, click the three dots next to the name of their business, and select the "Remove Connection" option: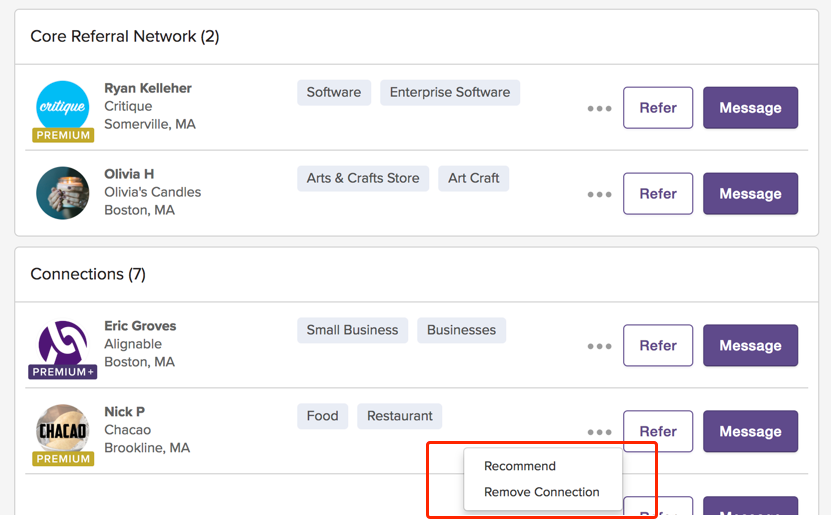 Note
Members you are "Following" are members you have sent connection requests to that have yet to Accept or Ignore those requests. At this time, you cannot un-send a connection request, or remove a member from the "Following" section. 
If you have other questions on how to do this, you can reach out to your Community Manager by clicking here.