You can send a message to a business two different ways.
1) Go to the Alignable page of the business you want to message and click the green "Message" button. Please note that you need to be connected to the business to see this button. 

A message window will open where you can type your message to the business.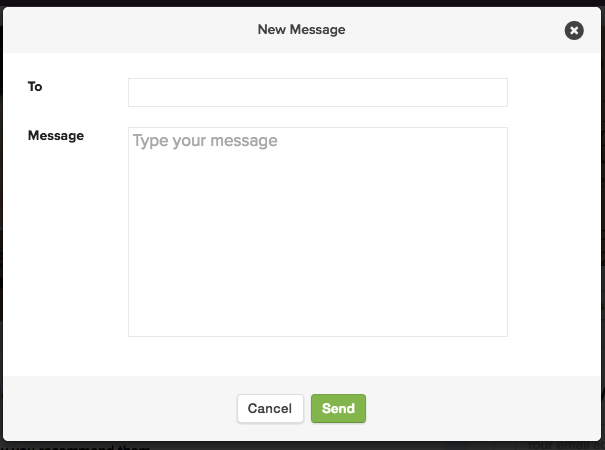 2) Alternatively, you can go straight to your Inbox (in the left navigation menu of your Alignable home page) and click the green "New Message" button.